Hello golfers! Thank you for making this February Golf Safari a huge success. It was really nice to meet you and well played to everyone, especially our winners!

Please see below some photos of our winners and also the leader-board and swing analysis.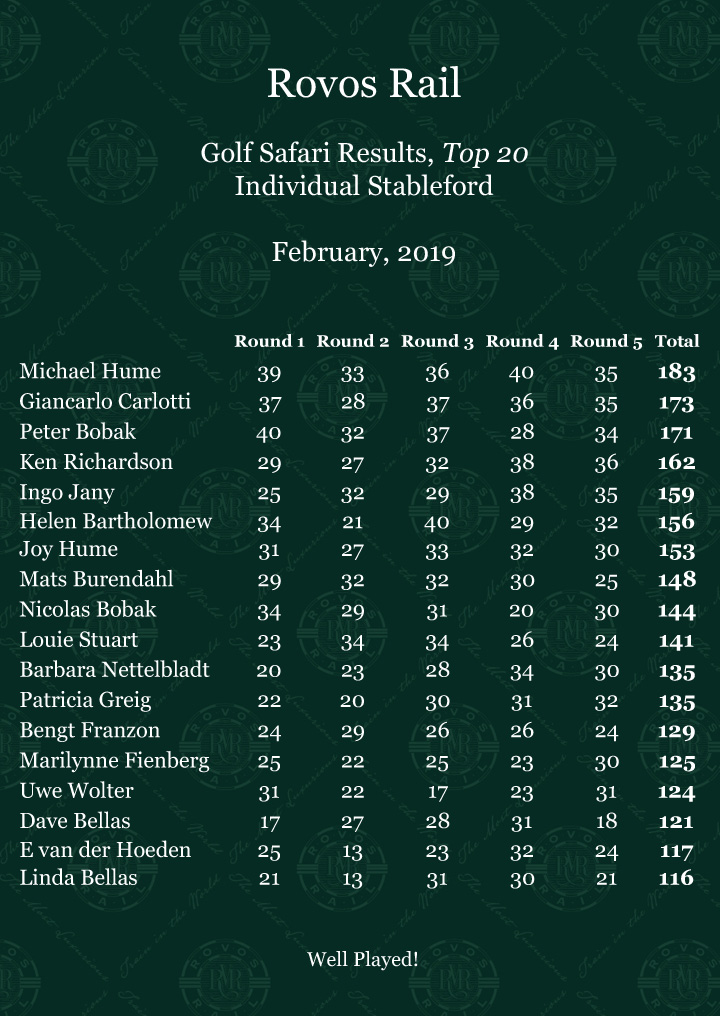 Have a look at your swing analysis by Jan-Louis Nel.