Hi there folks!
It was another great golf safari with 46 golfers! We really enjoyed having you on our recent trip and thank you for making a special one. Well played to all our winners and a special congrats to Mr Brian Par and Ms Monique Veldt – very well played over the five days.
Please find your golf swing analysis and the top of the leader-board below.
We would love to see yo on our Golf Collage next time!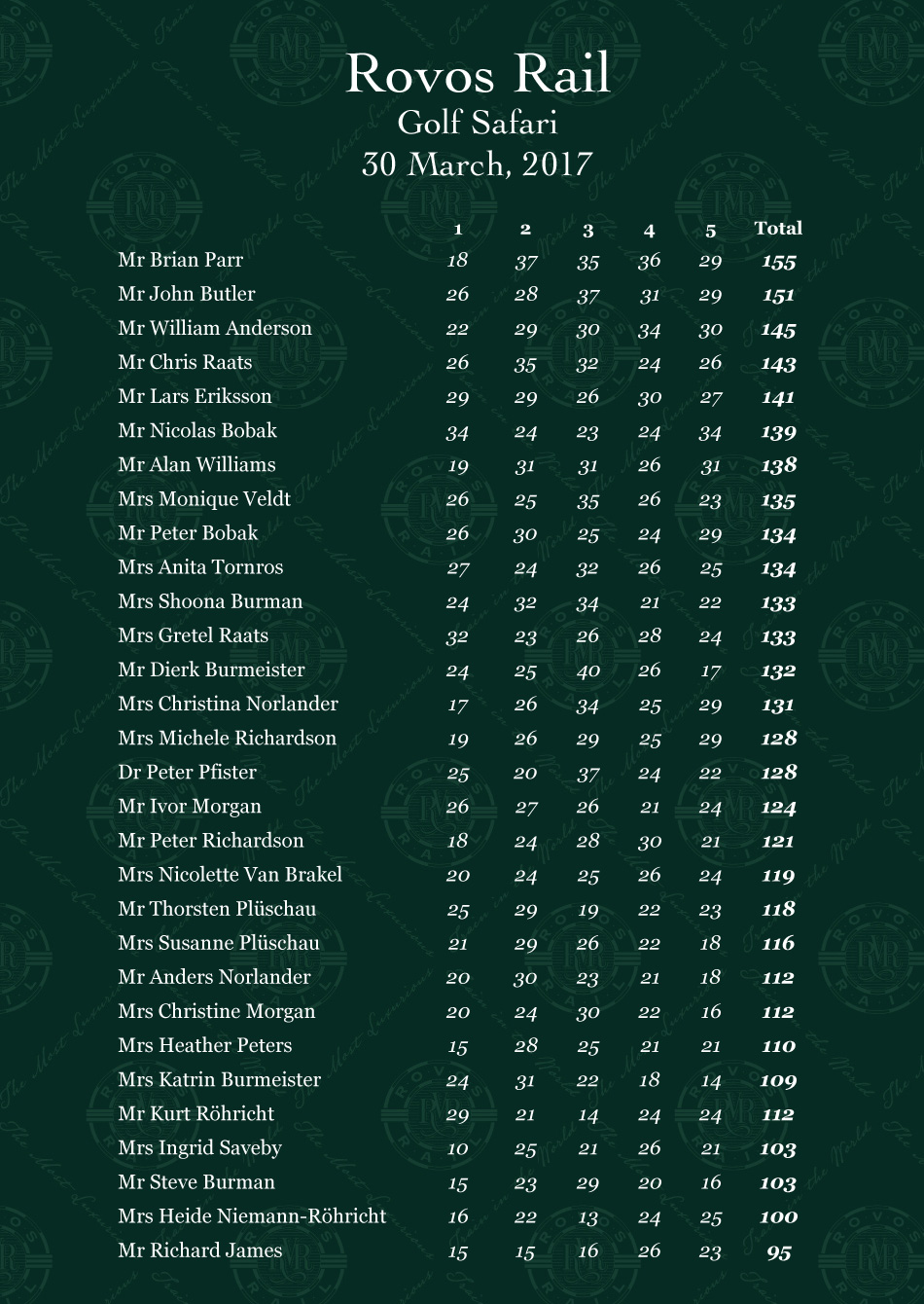 Have a look at your golf swing analysis here for a few pointers to help you with your game: