What a nice trip! Thank you every one for really making it a special one… I would love to see you all again some time and play some golf. Here are a few pictures for you and also the swing analysis with the leader-board. If you did not play one of the games, you score an average of the field for that day.
See you again soon!
The highlighted scores are the average scores of the field for that game. It is for guests who did not play that particular day. We'd like to keep you on the leader-board.
The official winners for the competition over the 5 days was Mr Aronson (157) and Mrs Clark (135). Well played! (Mr Kruger is kept on top as he scored the most, but without an official handicap – and he played really well in the last two rounds – well done).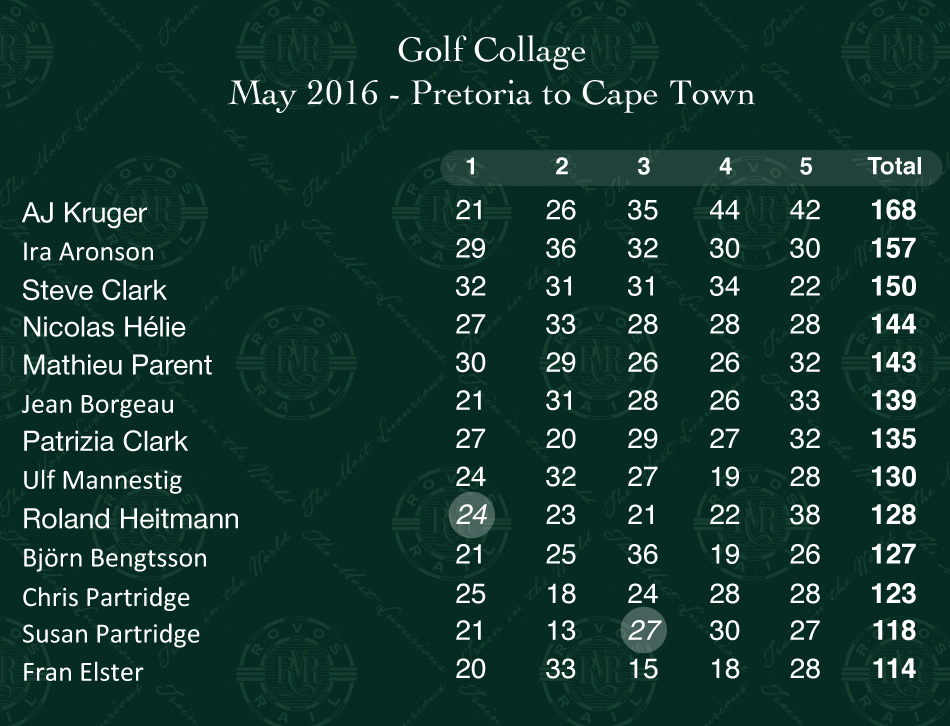 Have a look at your swing here with a little bit of advice for you to follow.